Konferenzprogramm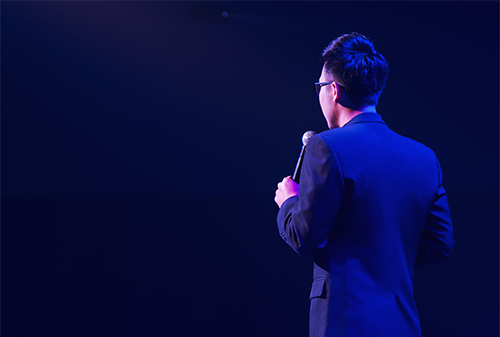 Das Programm befindet sich derzeit im Aufbau. Die Referenten sind alle Experten auf Ihrem Gebiet. Machen Sie sich ein Bild von der Zukunft unserer Branche oder lernen Sie neue Technologien besser kennen. Alle Konferenzsitzungen können kostenlos besucht werden. Der "Call for Papers" für technische Präsentationen ist jetzt live. Zukünftige Referenten werden gebeten, einen Abriss (100 - 150 Wörter) einzureichen. Das Material darf nicht kommerziell sein und sollte Art und Umfang der vorgeschlagenen Präsentation genau beschreiben. Bitte fügen Sie dem auch Kontaktdaten hinzu: Berufsbezeichnung, Firma und E-Mail-Adresse. Bitte senden Sie die Kurzfassung an das
Expo Berlin Team
.
09:00 - 09:30

Artificial Intelligence meets Real World - AI-based PCBA optical inspection

Grzegorz Kałucki - Artificial Intelligence Specialist -

Fitech

Nowadays it's hard to find someone who has not heard about the Artificial Intelligence. The term is still thrown around in various contexts as an universal remedy, meant to instantenously and effortlessly solve complex problems in which the classical algorithms fail miserably. Sadly, this stance could not be further from the truth. As a team that has been working on AI-based automatic optical inspection for PCBA assembly for the past few years, we will reveal just a bit of the messiness and unpredictability behind it. In this talk we will present our entire journey from the first prototype to a working, scalable, robust solution. We will show the effort it takes to transform a raw neural network output into a valuable, user-friendly information, the importance of infrastructure and short feedback loops, as well as how to properly handle ad-hoc requests.

09:35 - 10:05

EMS and The Competitive Supply Chain – A Modern Software Solution

Jani Leppalammi - Vice President of Sales -

CalcuQuote

Now more than ever, EMS companies are facing increased pressure from their customers to meet unprecedented demands. Manufacturers are demanding lower costs, increased scope of services, faster turnaround times and improved quality. Margins are already tight in the EMS manufacturing industry, companies have to find a more efficient method for delivering improved efficiencies and productivity. The question we will be exploring is how EMS companies can use modern software technology and digital supply chains, to meet these increasing requirements and deliver effective solutions. ### Bio: Jani Leppalammi is a Finnish electronics industry veteran from several OEM and EMS companies. He has a BSc in electronics engineering, eMBA from sales and marketing, and MBA from Henley Business School. Currently, Jani is responsible for CalcuQuote global sales and marketing.

10:45 - 11:15

Dampfphasenlöten – Die alternative Löttechnologie?

Tobias Tuffentsammer - Head of Sales -

ASSCON

Ziel des Vortrags ist es, den Anwenderkreis von den Möglichkeiten des Dampfphasenlötens zu überzeugen und mit den altbekannten Argumenten gegen die Dampfphase als adäquate Löttechnologie aufzuräumen. Allgemein wird die Technologie kurz vorgestellt und im Detail auf das Thema Profilierung und den Einsatz von Vakuum eingegangen. Vermeintliche Schwächen, wie Taktzeit und einhergehende Lötfehler, im Speziellen 'Tomb-Stoning' werden beleuchtet, richtig gestellt und die wirklichen Ursachen im Detail erklärt. Der Vortrag wird im Zuge eines Anwenderbeispiels "Einfache Profilierung" komplettiert.

13:45 - 14:15

To be announced

COGD (Component Obsolescence Group Deutschland) e.V.
COVID-19 UPDATE
All Evertiq Expos are currently open on the
confirmed dates
. Evertiq is monitoring the situation closely.
---
Evertiq comments on scam emails
Evertiq unequivocally distances itself from any scam emails circulating. These emails are not connected to Evertiq in any way and do not reflect the ethics of this company.
Evertiq neither sells, distributes nor buys visitors and their contact details.